Our Latest Projects.
In October 2021, 49% of Americans said that availability of affordable housing is a major problem where they live coupled with a lack of inventory in desirable markets. Here's how Atlas has been solving this challenge.
Florida Housing Coalition
National Low Income Housing Coalition
Florida Built Association
Cottage Home Association
THIA: Tiny Home Industry Association
Hometown Heroes
Home Matters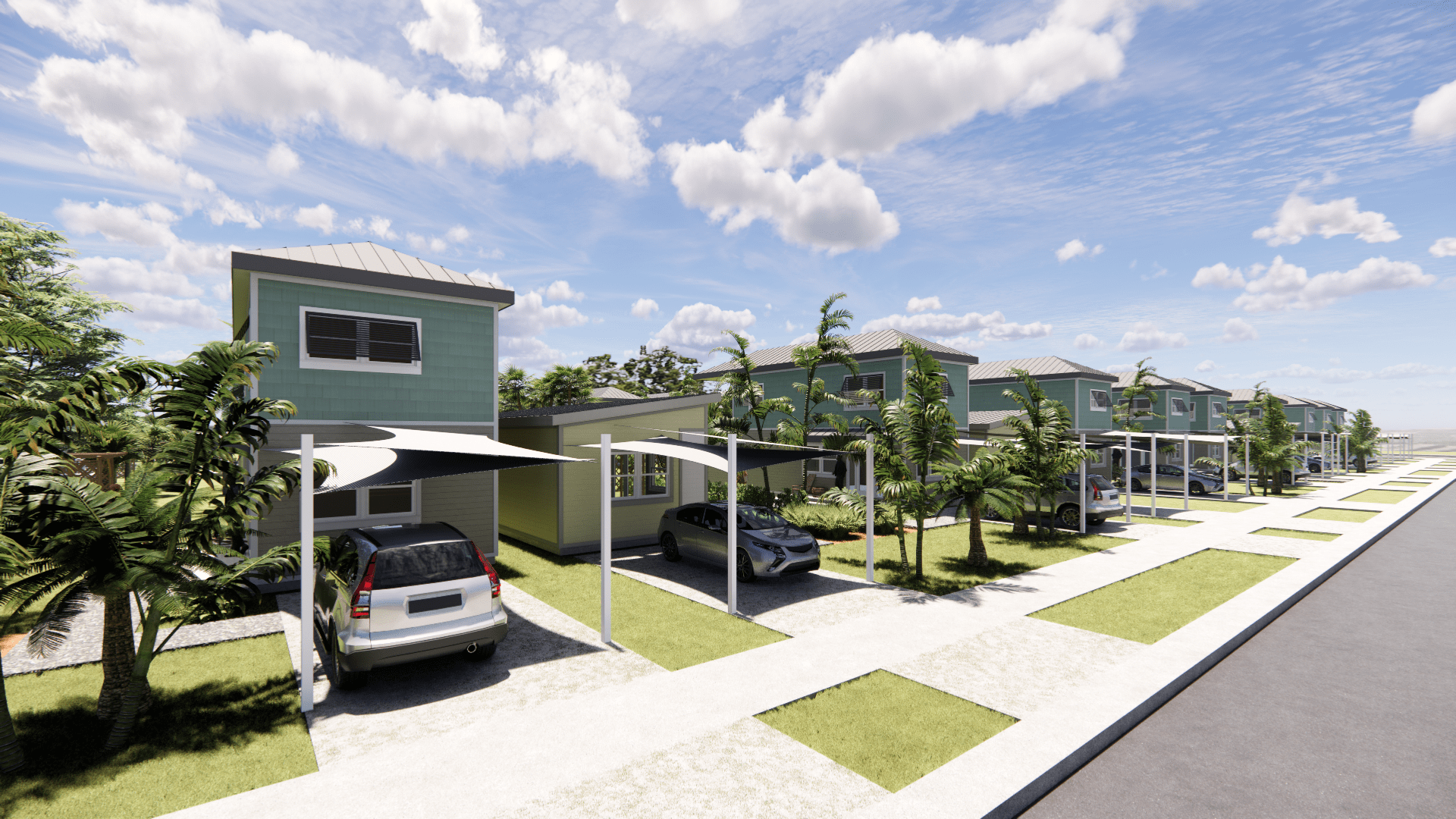 Area Housing Statistics
According to Florida Gulf Coast Multiple Listing Service, the median sale price for single-family homes in Lee County jumped 27.5% to $415,000 in January 2022. Condominiums and townhouses also saw a significant increase of 30.9% to $294,500. Combined with an inventory decrease of 74.9% for all property types and a dramatic increase in rental rates (23% since January 2021 and 45% since 2019), the need for quality yet financially achievable housing has never been greater. In addition to the shortage of affordable homes in the area, Hurricane Ian has done significant damage to the infrastructure, exacerbating the housing crisis. To combat these challenges, Atlas is able to deliver modular homes of an outstanding quality and performance at prices that are up to 50% less per square foot than conventional site-built homes.
Project Summary
Pine Island is the largest island on the Gulf Coast of peninsular Florida. To combat a steep inventory decrease for all property types, a dramatic increase in housing costs, and damage to the island's infrastructure after Hurricane Ian, Atlas stepped in to develop a fast and permanent housing solution in the affected areas. After acquiring 20 acres of underdeveloped land (including a 5-acre lake), Atlas will oversee the side development of the property, which is expected to take 12 months to complete. After site development, Atlas will offer ground-leases for an estimated 52 single family homes. Given the limited availability of single family homes on the island and significant demand, Atlas expects to lease 90% of the lots over a period of 11 months at an average monthly lease rate of $1000.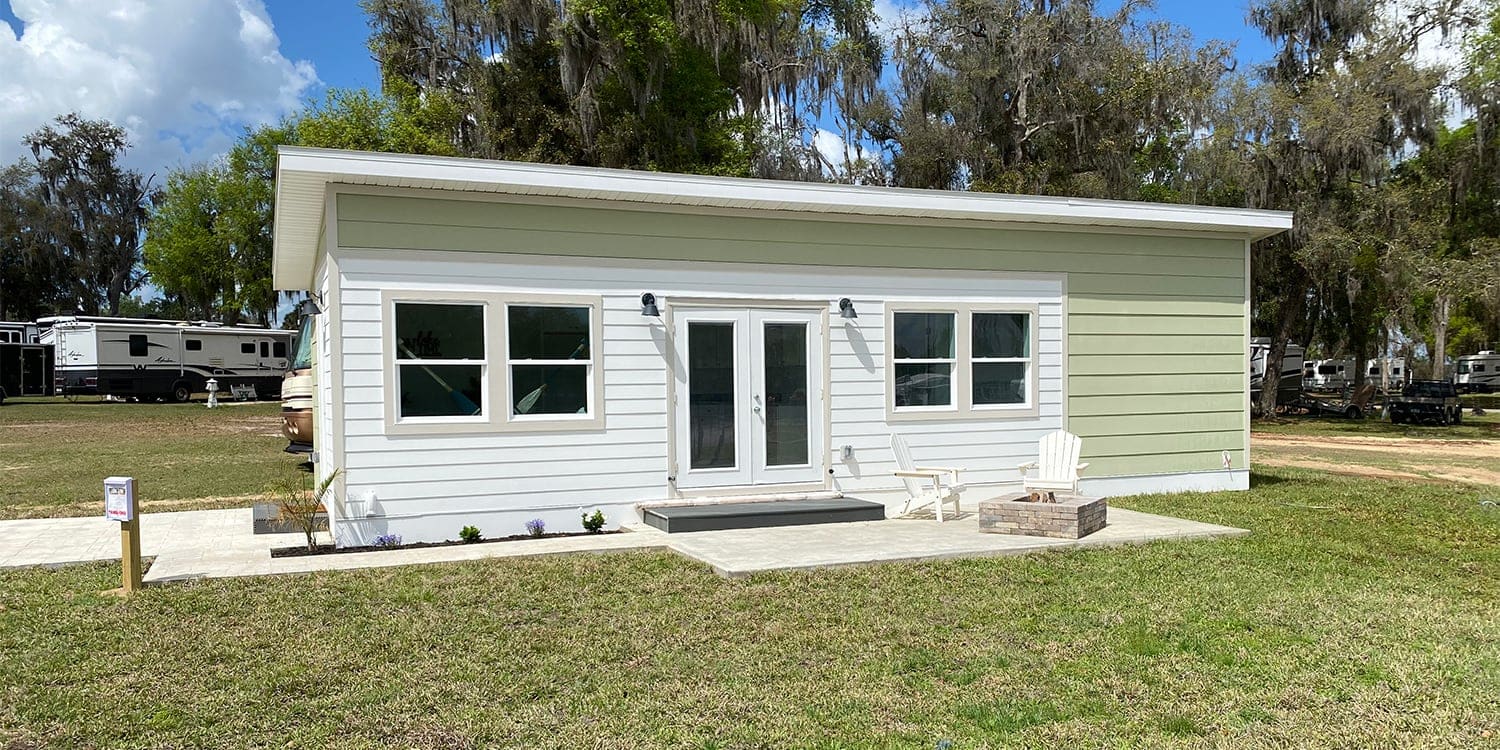 Achieving Affordability
Through vertically integrated affiliates, Atlas has retained the development as affordable despite fluctuating costs at a price point of $200k-400k per home with additional community amenities to service the home owners. Based on the alternative ownership structure that benefits both the developer and the end buyer, Atlas has successfully exceeded the initial profile return expectations. The total land acquisition and site development costs for this project will be approximately $1,260,000 and $1,118,000, respectively. Total development cost including all fees will be approximately $3,025,701.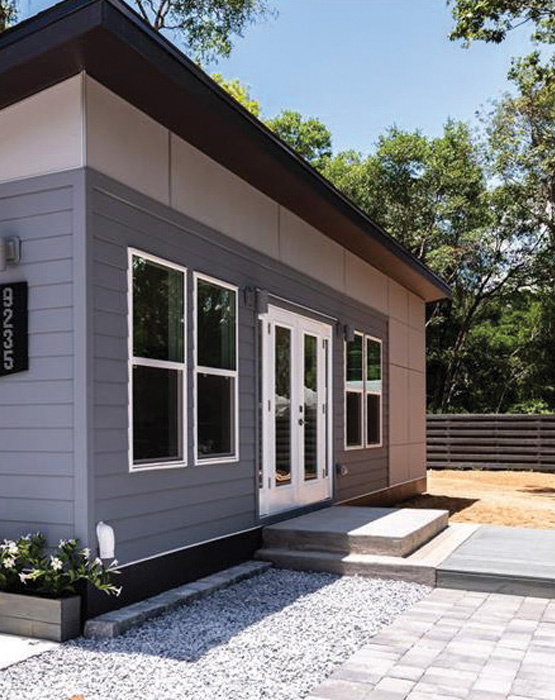 Area Housing Statistics
Atlas acquired land just 30 miles from Ocala, FL and less than two hours from Florida's East and West Coasts.
Located above the shoreline overlooking the breathtaking 12,000 acre Lake Oklawaha and surrounded by over 400,000 acres of Ocala National Forest, Lake Oklawaha Resort is transforming the high-growth market of Ocala, FL with affordable RV lots and RV/cottage home combinations.
Project Summary
Atlas is creating an opportunity for home buyers to own financially achievable RV lots or RV lot/cottage home combinations and use them for vacation or full-time living.
Premium single lots average 40' X 70' and RV lot/cottage home sites average 80' X 70' with custom options like paving, landscaping, and fencing available.
Both seasonal stays and long-term leases are available, with the opportunity to rent out your home/RV combo through Atlas's Owners Management Program for an income producing investment.
Achieving Affordability
Atlas contemporary cottage homes are built to Florida code, attached to permanent foundations, and eligible for traditional 30-year mortgages. If you need to finance your purchase, many options exist, including Home Equity loans, personal loans, land loans, mortgages, and more.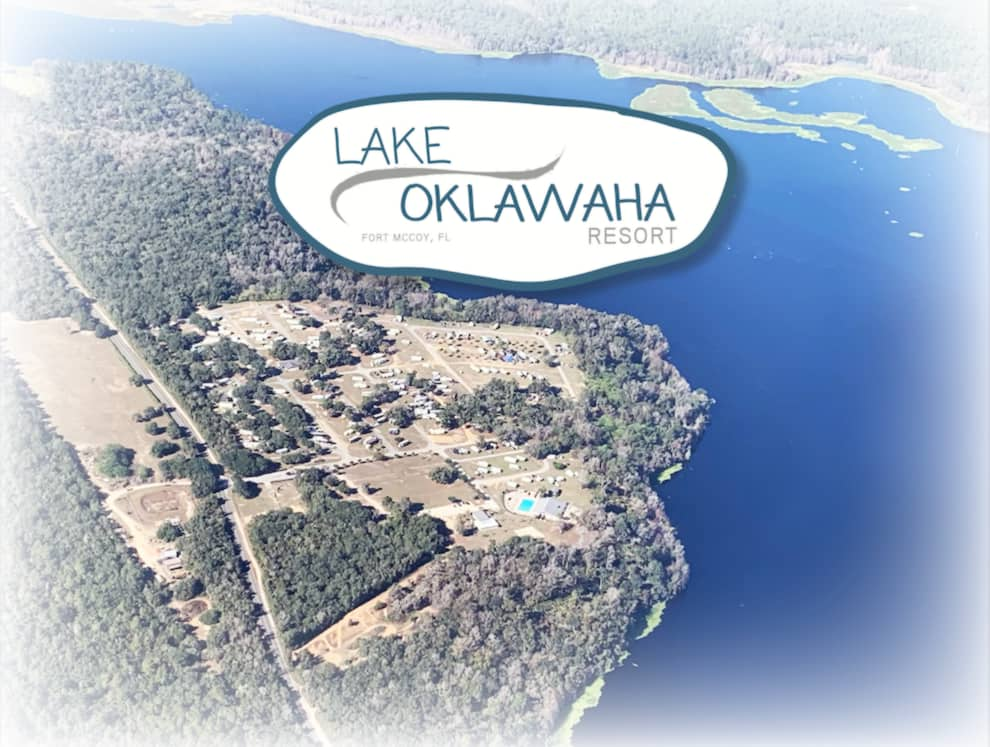 Timber Ridge Cottages
Coming Soon
Coastal Carolinas
Coming Soon
Meet
the Team
Fully committing to do what it takes to secure results is who we are at our core. The Atlas Cottage Homes team combines determination and ability to stay calm under duress with a creative approach to problem solving to champion high investment returns while making a real difference.
About Atlas